2019 Maserati GT Convertible feature and specs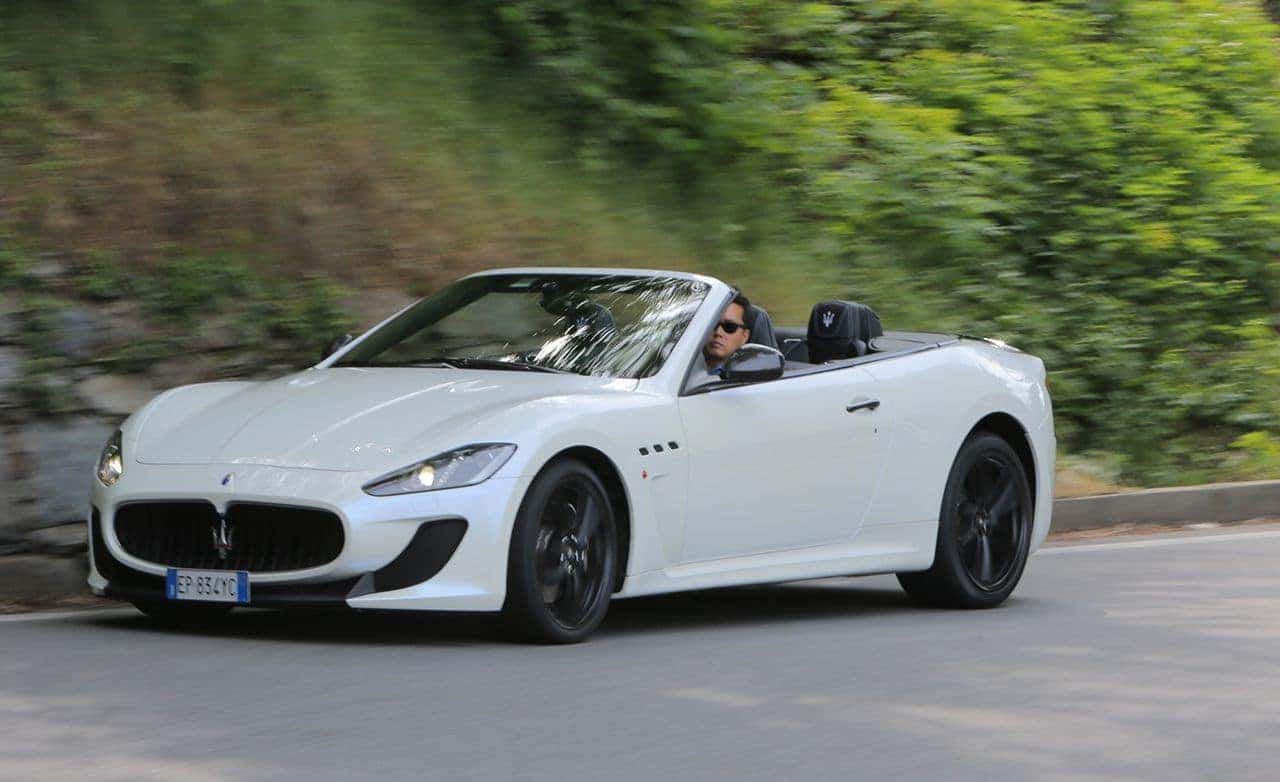 For more than 70 years, Maserati's Grand Touring lineage has been the pinnacle of sophistication and performance. That heritage continues with the Maserati GranTurismo Convertible sports car available now. From stem to stern, engineering and passion have gone into this stunning luxury convertible with no detail spared.
Take a tour around this grand touring open-air car, courtesy of your local Maserati dealer in Whippany, NJ, Maserati of Morris County. These are popular features and performance specs for the 2019 Maserati GT Convertible.
Red-Carpet Design
Like a movie star at a silver screen debut, the Maserati GT convertible is a showstopper. Its low stance creates an aggressive, dominating posture that keeps your eye trained on it. Distinctly Maserati touches – the concave oval grille with Maserati Trident, downturned glaring headlights, and bulging wheel arches – don an air of haute couture. And you'll get the red-carpet treatment with electric opening assist for trunk and doors. Its Adaptive Light Control system offers improved road illumination when cornering.
Luxurious Interior
The interior is intricately crafted, mainly by hand, out of sumptuous Poltrona Frau leather or Alcantara. Unlike most sports cars, especially in this class, the 2019 Maserati GT Convertible is a four-seater, and it offers the same luxurious touches in the rear seat as the front.
Your interior is as unique as you are. Choose from full leather upholstery, leather and Alcantara, or a sophisticated blend of leather and carbon fiber. A three-layer fabric roof goes up and down in just seconds and offers an incredible sound barrier for a quiet cabin.
Premium Technology
At this level, its standard features are innumerable. The interior is intuitive and well laid out for an elite driving experience. Centering the console is an 8.4-inh multi-touch Maserati Touch Control Plus display with a rotary control in the center console. Of course, voice-activated operations include Bluetooth®, Apple CarPlay® and Android Auto™, and 3D Navigation.
For symphonic sound, every Maserati GT Convertible is equipped with an 11-speaker Harman Kardon Premium Audio system and SiriusXM services.
Advancing the Maserati GT's safety are standard features such as Anti-Slip Regulation, engine brake torque control, and Advanced Brake Assist.
Exciting Handling and Performance
For this luxury sports car segment, performance is a necessity. The Maserati GT Convertible delivers in spades with a 454-hp 4.7-liter V8 built by Ferrari. Paired with a ZF six-speed MC Auto Shift gearbox, this car's response on acceleration is as accurate and snappy as you want it to be. Five drive modes give it the demeanor you expect while its double-wishbone suspension and hydraulic steering add handling that's unmistakably Italian.
Wondering about its performance statistics? The 2019 Maserati GT Convertible will not disappoint. Accelerate from 0 to 60 mph in as little as 4.9 seconds and hit its top speed of 181 miles per hour.
For a luxury sports car with unique looks, breathtaking performance, and road manners, look no further. Discover the 2019 Maserati GT Convertible Sport and MC, available from your local Maserati dealer, Maserati of Morris County.
Resources:
https://www.maseratiusa.com/mediaObject/sites/regional/us/brochures/maserati-gran-turismo-luxury-sports-car-brochure-model-year-2018/original/Maserati+Gran+Turismo+luxury+sports+car+brochure+model+year+2018.pdf
https://www.maseratiusa.com/maserati/us/en/models/granturismo-convertible