2019 Maserati Levante Trofeo Features and Specifications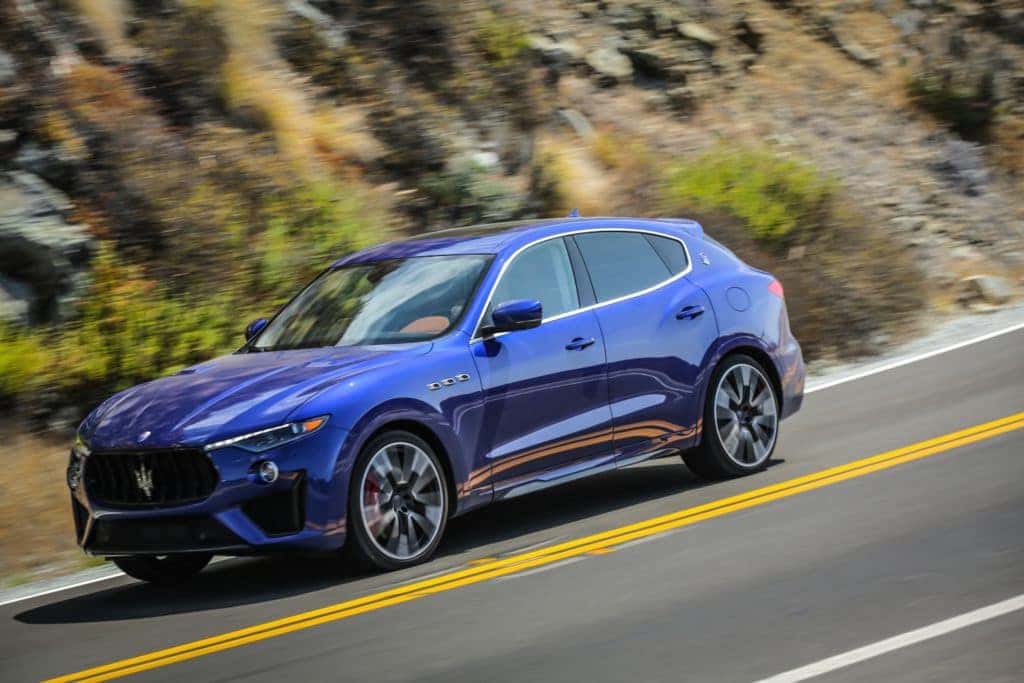 Levante–Such a perfect name for this powerhouse SUV. On the outside, it presents a reserved and beautiful image. Yet, once you step on that gas pedal, you'll unleash power like never before. Ready to get behind the wheel? Then let's take a closer look at everything the fast and fun 2019 Maserati Levante Trofeo will do for you.
Unrivaled Maserati Power
Pop the hood on this beauty and you'll find a 3.8L V8 motor inside. It's built by Ferrari and designed by Maserati. So, you already know to expect some amazing things.
For starters, the engine is carbon fiber with red cylinder heads–giving off a sporty design. Overall, it puts out 590 horsepower and 538 lb-ft torque. It allows for a 0-60 mph in a rapid 3.8 seconds. That's supercar levels of fast. So, it's safe to say that the Maserati Levante Trofeo is a car built for both, the highway and the racetrack.
Premium Italian Design
To state the obvious–This is a beautiful luxury SUV.
Starting off, you'll find carbon fiber on the front splitter, side skirts, and bumpers. You'll also get an aluminum hood for a sporty look and a lightweight smooth ride.
You'll also notice an aggressive and powerful grille on the front. And of course, it frames that legendary Maserati Trident badge.
Moving to the side of the car, the sleek design choices only continue. The triple side air vents and frameless door windows make this Maserati one of the sleekest SUVs on the road.
Step inside and you'll immediately notice the "Pieno Fiore" leather seats. There's even accent stitching to create the ultimate luxury look.
This Maserati SUV also included plenty of carbon fiber accents on the inside. Overall, it's the design you'll get when you go all-in with an upscale sports look.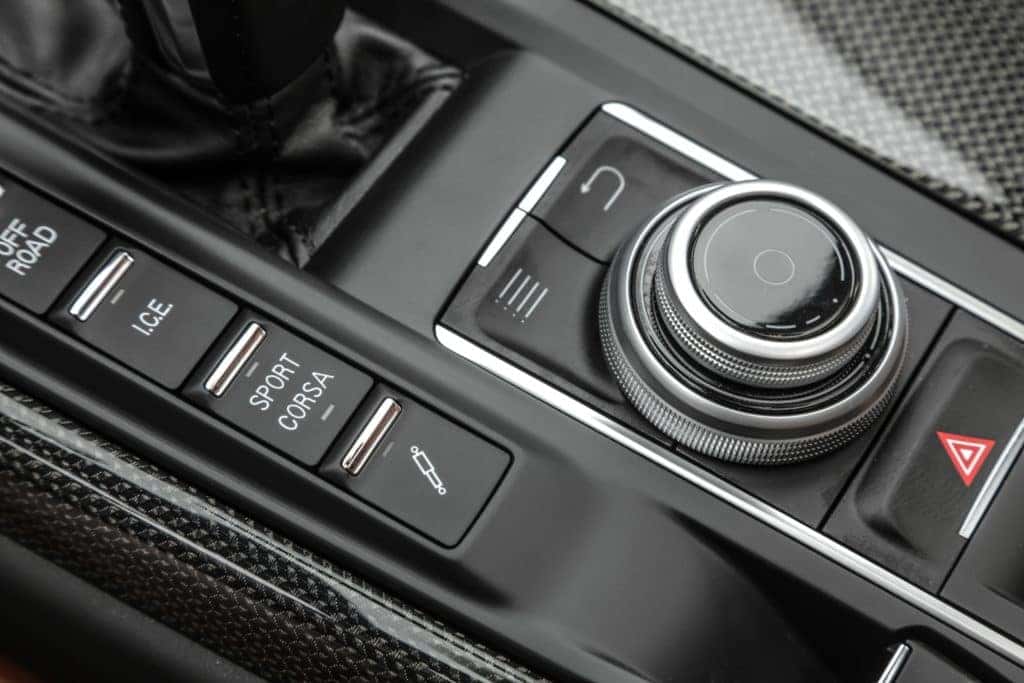 Modern Tech to Keep You Connected
This wouldn't be a Maserati if you didn't have the latest tech inside to keep your rides fun and efficient.
First, you have Maserati Touch Control Plus. This 8.4-inch touch screen allows you to control a handful of your SUV's features. Notably, you'll access your Android Auto™ and Apple CarPlay® here. This is where you'll connect your smartphone via Bluetooth®. Enjoy hands-free calls, navigation, and your favorite music streaming apps during your drives.
Speaking of music, don't forget to test out that 1,280-watt, 17-speaker Bowers & Wilkins Surround Sound System. With sound this dynamic, you'll hear your favorite songs clearer than you ever imagined.
And to keep all your passengers happy, the Maserati Levante Trofeo includes 4-zone climate controls. That's enough for front seat and backseat riders.
Test Drive the 2019 Maserati Levante Trofeo at your Maserati of Morris County
Are you eager to get behind the wheel of an SUV with supercar speeds?
Then head to Maserati of Morris County, your Maserati dealership in Whippany, NJ. Our team is more than happy to help you with a test drive and find the luxury Maserati of your dreams.
For more information, feel free to check out our Maserati Levante inventory.