Maserati Lease Loyalty Pull Ahead Program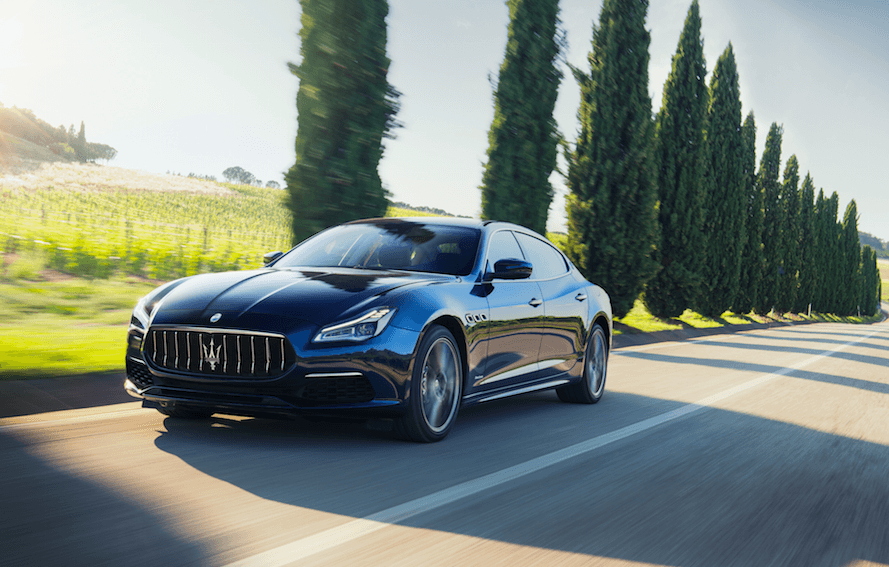 Take Advantage of these Offers for Our Loyal Customers
Current Maserati lessees who lease or purchase a new eligible Maserati can receive up to $7,500 credit on a new lease or purchase.
 Must have a current Maserati lease.
• Lease Loyalty Pull-Ahead OR Loyalty Cash are NOT compatible with the following incentive programs: Conquest Lease Pull-Ahead or Loyalty Premium Plus Maintenance Plan
• Current Maserati lessees qualify for either Lease Loyalty Pull-Ahead OR Loyalty Cash
• Current Maserati owners only qualify for Loyalty Cash 
• Current Maserati owners or lessees (same household) must lease a new eligible Maserati vehicle.
• Owner must show proof of ownership (Current Vehicle Registration)
• The Customer Eligibility documentation is required for Lessees
o Any of the following: Copy of existing lease agreement, current billing statement
or other documentation deemed acceptable by MNA
o If previous lease has been turned-in already, it must have been within the last 30 days in order to qualify for this program
• To be considered active, the customer must have at least one payment due as of the contract date for the eligible new Maserati model. Active status is determined by the MCUSA contract date being greater than 30 days from the original maturity date of the lease. Lease extensions where lessee is current on payments are eligible.
• Lessee must be current on payments and in good standing in current lease
• Payoff, trade-in, or return of the existing lease is not required; however, current MCUSA credit guidelines apply as applicable to each transaction.
• Single pay leases and balloon leases are eligible for the lease pull-ahead and loyalty cash but cannot choose the payment coverage option. The amount of the monthly payment credit is calculated by taking the single pay payment amount divided by the term of the lease agreement (at a maximum of $1,250/payment).
Expires July 31, 2020  Please call dealership for additional details.